If you are looking for an experienced Realtor, or homes for sale in northern Kentucky, you are in the right place. I am a specialist when it comes to short sales ( Pre-Foreclosures) and Foreclosures ( REO ) in Northern Kentucky. The best time to do something after you've fallen behind is NOW!! Time is not on your side, but there is still hope. Call today to see how I can help. I have earned the most prominent accreditation for short sales that is available called the CDPE - Certified Distressed Property Expert. If you are facing foreclosure, short sales have become the most popular solution for families in and around Northern Kentucky. See my blog entry: What is a Short Sale & What Are My Options When Facing Foreclosure. Boone County Short Sale, Kenton County Short Sale, Campbell County Short Sale, Hamilton County Short Sale, Warren County Short Sale
While working with Nick Dailey, you will have access to homes for sale all over Northern Kentucky. Including: homes for sale in Union KY, homes for sale in Florence Kentucky, houses for sale in Boone County KY, homes for sale in Burlington KY & houses for sale in Hebron KY. RE/MAX Affiliates associates also have dozens of houses for sale in Kenton County KY. Including Villa Hills homes for sale, houses for sale in Independence KY, homes for sale in Edgewood Kentucky, Fort Wright Kentucky, Fort Mitchell KY. As a licensed Realtor in Northern Kentucky, I have access to real estate listings throughout the area. If you are wanting to buy or sell nothern kentucky real estate, please check out any of the northern kentucky mls listings that are available through the different searches.
Real Estate agents
Worldwide real estate companies directory and property buyers and sellers guide.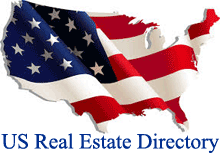 Real Estate Directory
ABC Real Estate Directory RealEstateBig.com - The Real Estate Directory
Real Estate Directory - Find a REALTOR® at the National Real Estate Directory. Your source for real estate agents on the Internet. LinkRE.com - Real Estate Directory and Resources